Cunt Empire
Info:
Production year: 2020
Language of the game: MULTI
Version: Final
System requirements: Browser
Aviable to
Cunt Empire Description:
Join the depraved world of hot and passionate adult cam shows. You're tasked with transforming your decaying back alley studio into the market's premier slut factory. Scan every inch of the city searching desperate babes crazy enough to orgasm for an audience. Potential new cam model's desire to join your growing studio increases as your empire becomes more prominent. Real life models such as Little Caprice, Liya Silver, Apolonia Lapiedra are available to hire. Building an empire is exhaustive work, but pleasurable work. Balance taking care and upgrading studio with satisfying the growing needs of your horned up models.
INTRO
A down on his luck guy has grown tired of his lack of achievements. Fresh off of losing another job after sleeping with the boss's wife, he understands that now is the best time to build his adult entertainment empire. First things first, of course, he needs talent. This town isn't short on talent or dreams. Therefore there are plenty of chicks to choose. However, your first challenge will how to attract clients, so are you going to go with a BDSM show to start with or perhaps you have something even kinkier on deck?
STORY
You play as Mark, a charismatic ladies man with tremendous ambition a strong desire for porn. Mark's partner, the stunning Little Caprice, decide it's time to build a porn empire. To do that, Mark and Little Caprice must interview depraved sluts looking to orgasm on webcam. Each interview is unique, and you're able to apply your own devilish techniques to make sure you've got a winner. This empire has no bounds, and to continue to grow, Mark must open up new enterprises to keep the cash flowing and his growing harem happy. In this action-packed game, Mark needs to bring more than his charming attitude and 6-pack; his magic cock will also help decide matters, too.
GAMEPLAY
Work with Little Caprice in building your porn empire. This action-packed game requires quick and deliberate thinking since the money comes rolling in fast if you're making the right decisions. The more you earn, the more you'll be able to reinvest into your babes to provide them with the tools they need for their customers to orgasm. Additionally, you can use that money to attract new clients and get the dough rolling in even faster.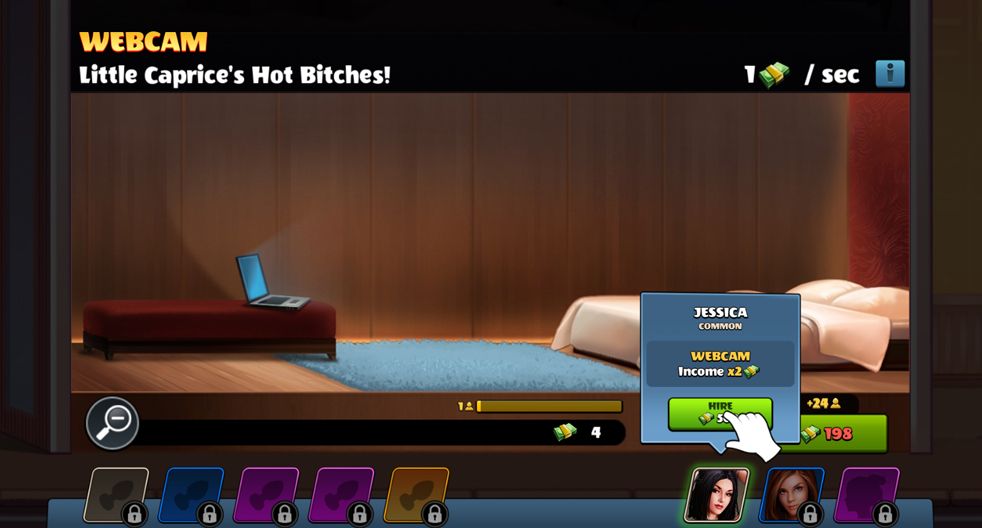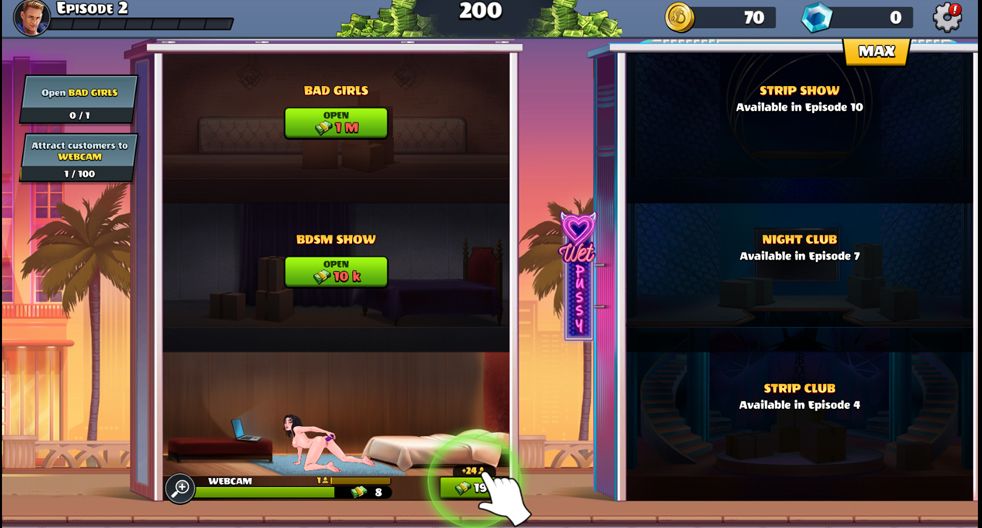 With every milestone you achieve, your babes will be upgraded, and their skills increased to maximize their attraction. The quicker you can click, the more you can earn, and the sooner you can devote your own time towards enjoying the show. Don't get too caught up with any single babe as time is money and there are always depraved chicks looking to showcase their talents. Unlock new babes and their cards and level them up so that your studio can corner the market and you can enter new enterprises.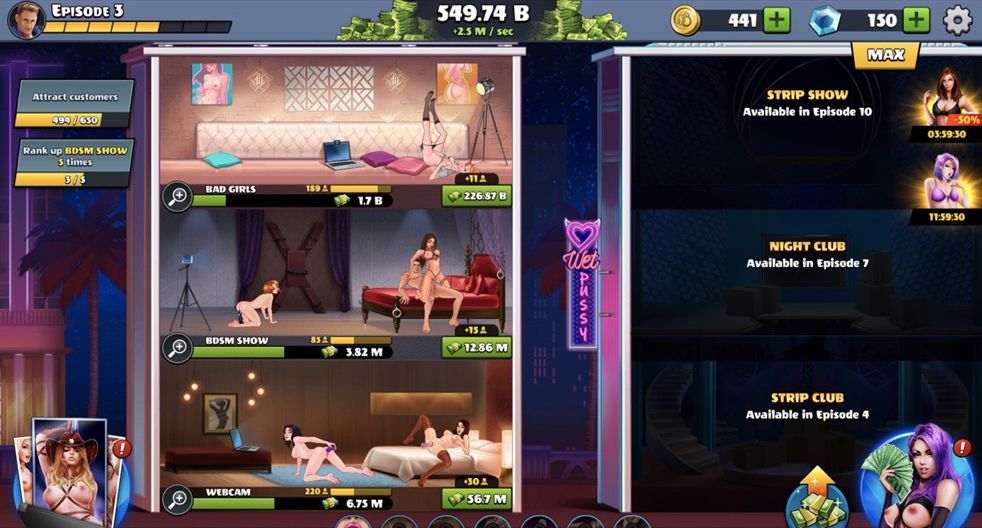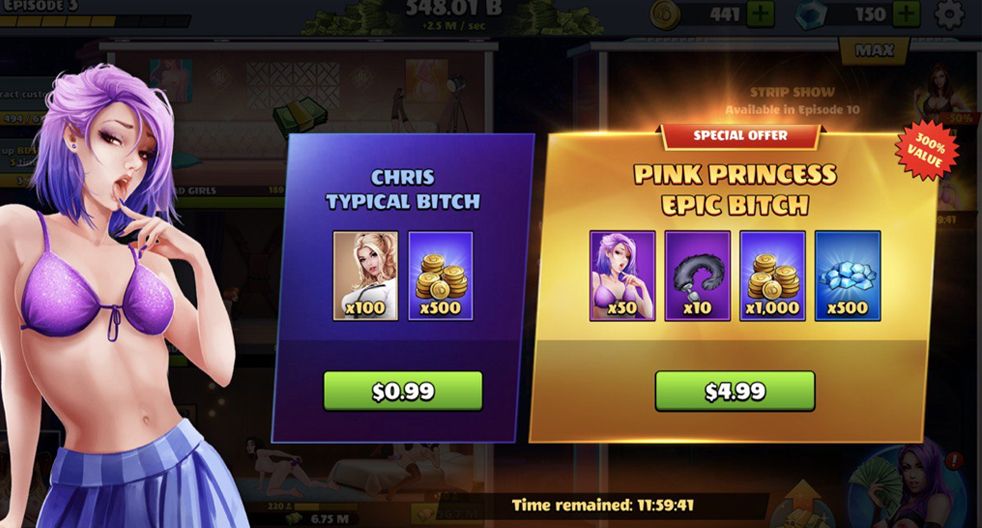 KEY FEATURES:
?Take your amateur adult cam studio to the next level
?Interview and hire appealing models
?Your decisions impact earnings
?Sensual images and artwork